Start with your measurements
Take your measurements using a cloth measuring tape while wearing your underwear or a slip only. Make sure the tape measure is parallel to the ground and moderately tight - it's easy to check this in the mirror while you measure.
Bust: To achieve a more accurate fit measurement we recommend measuring while wearing the bra you intend to wear with the garment. Wrap the measuring tape around the fullest part of your bust.
Waist: Measure around where you would most comfortably wear a pull-on skirt or pants.
Hips: Measure at the widest point of your hips.
Save your measurements
This makes it easy to refer to your measurements helping you decide which garment size to select. This information is private and only visible when you are logged in!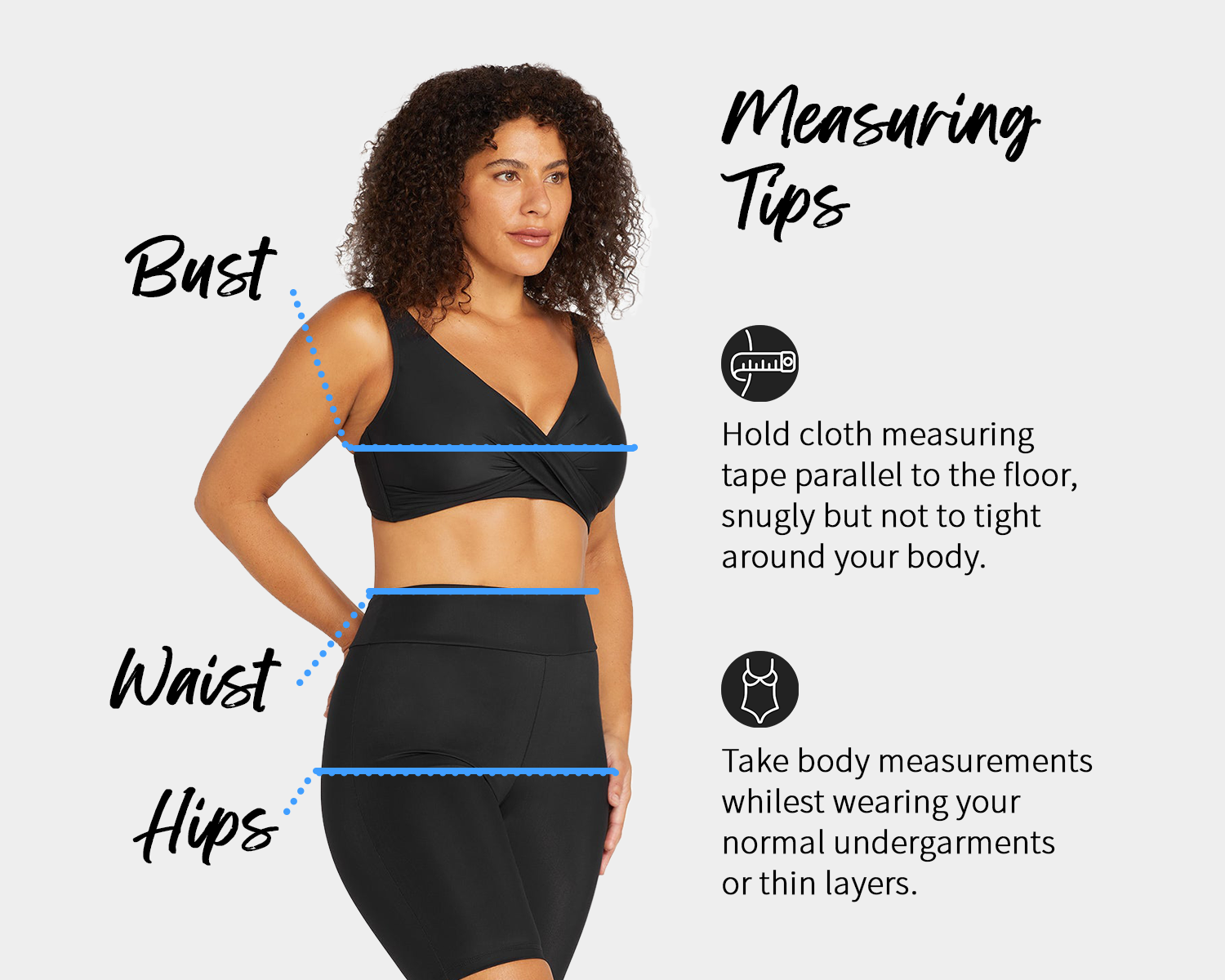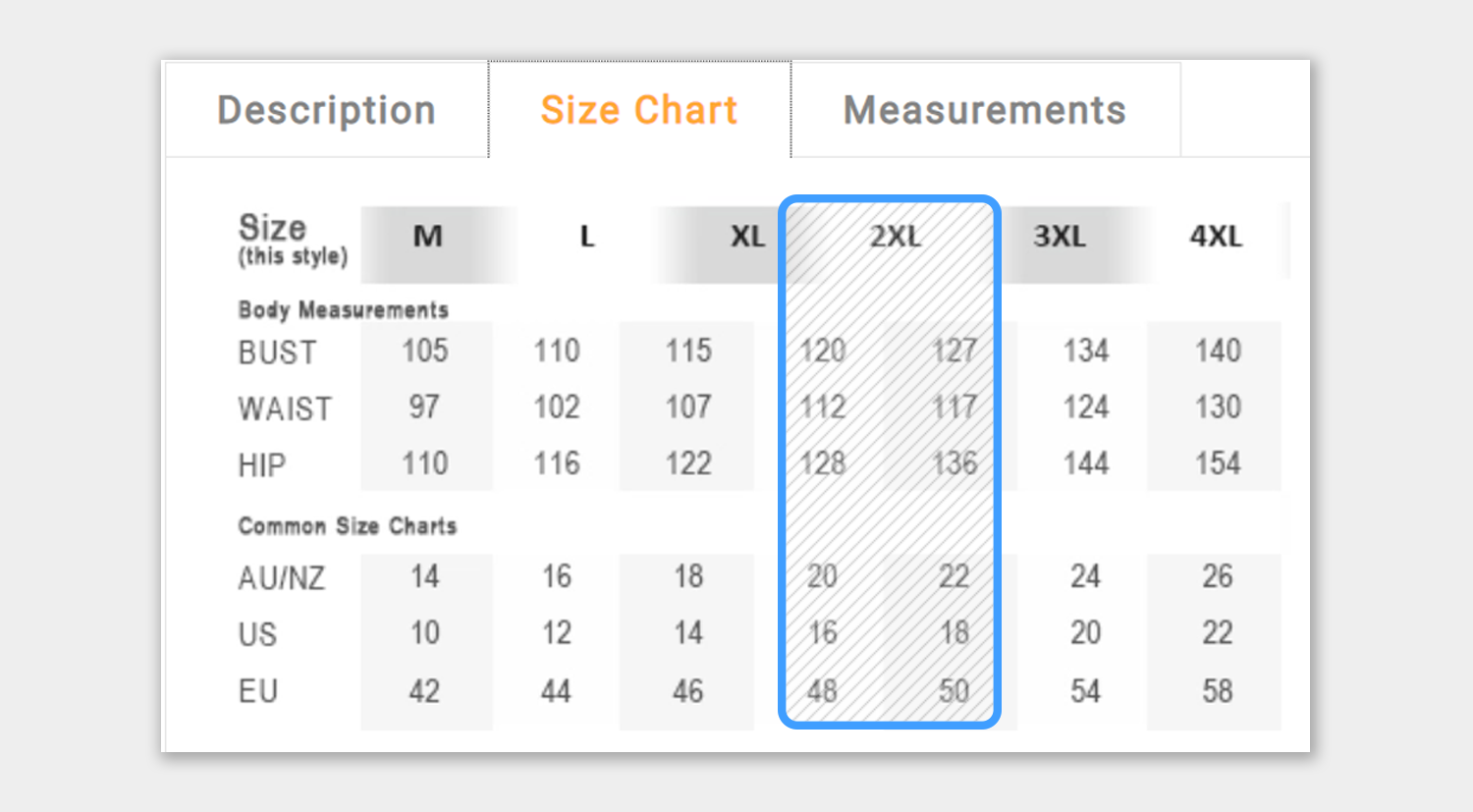 Using Size Charts
To account for different sizing systems, we assign a size chart to each style which you'll find on each style page. You can use the chart to compare a style to your body measurements or with common size systems.
For example, in the size chart shown here, a size 2XL in that style should fit if you normally wear a size 20 or 22 (Australia/NZ sizing).  If you're using body measurements, it should suit a bust measure between 120 cm to 127 cm.
How we take garment measurments
Our main measurements that we take for each garment are the Bust, Waist and Hip measurement. From these we make custom size charts to fit each style.

The front, back, sleeve, leg and stretched waist lengths are provided for each style where required. They are intended as a guide only, as lengths are graded slightly for each size.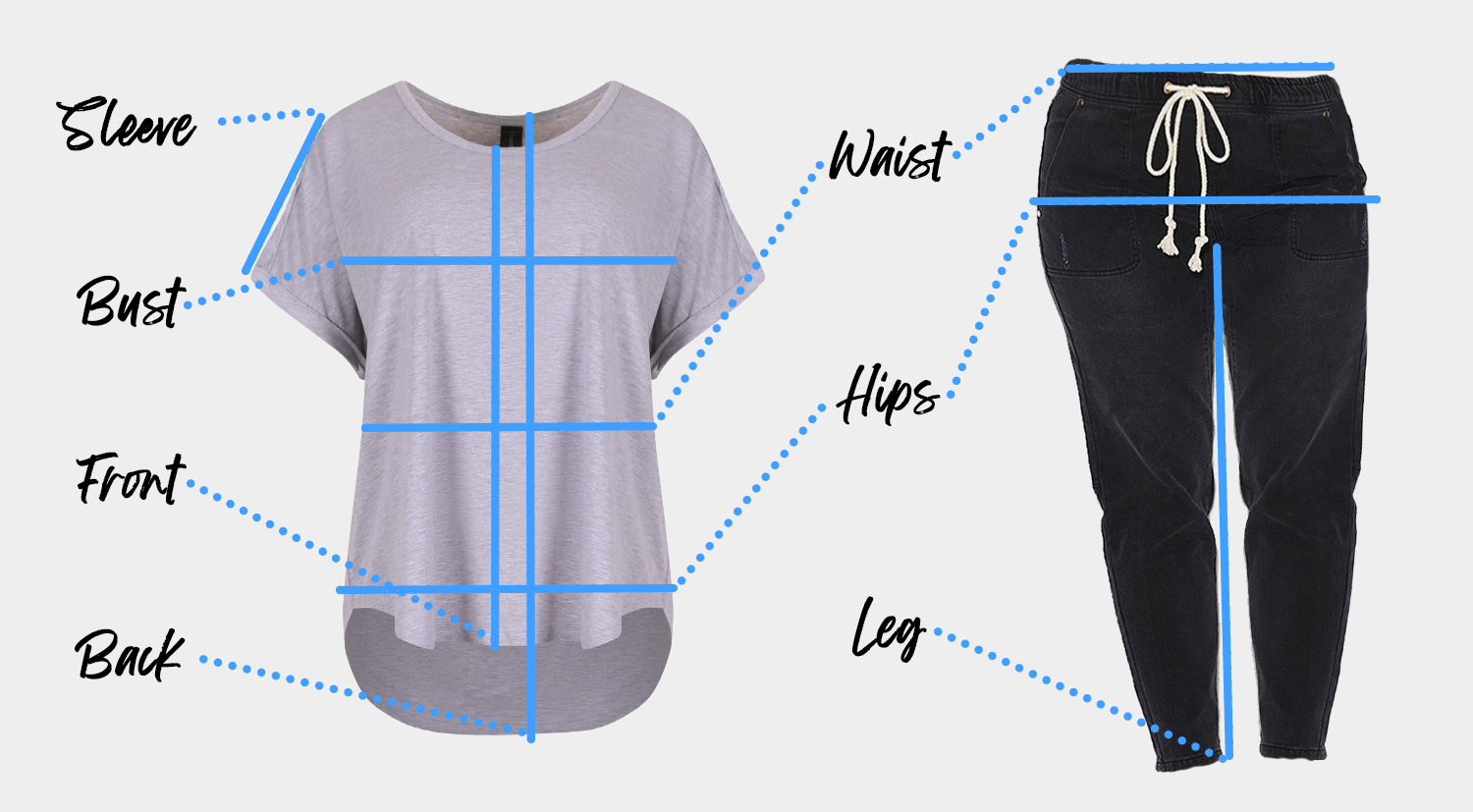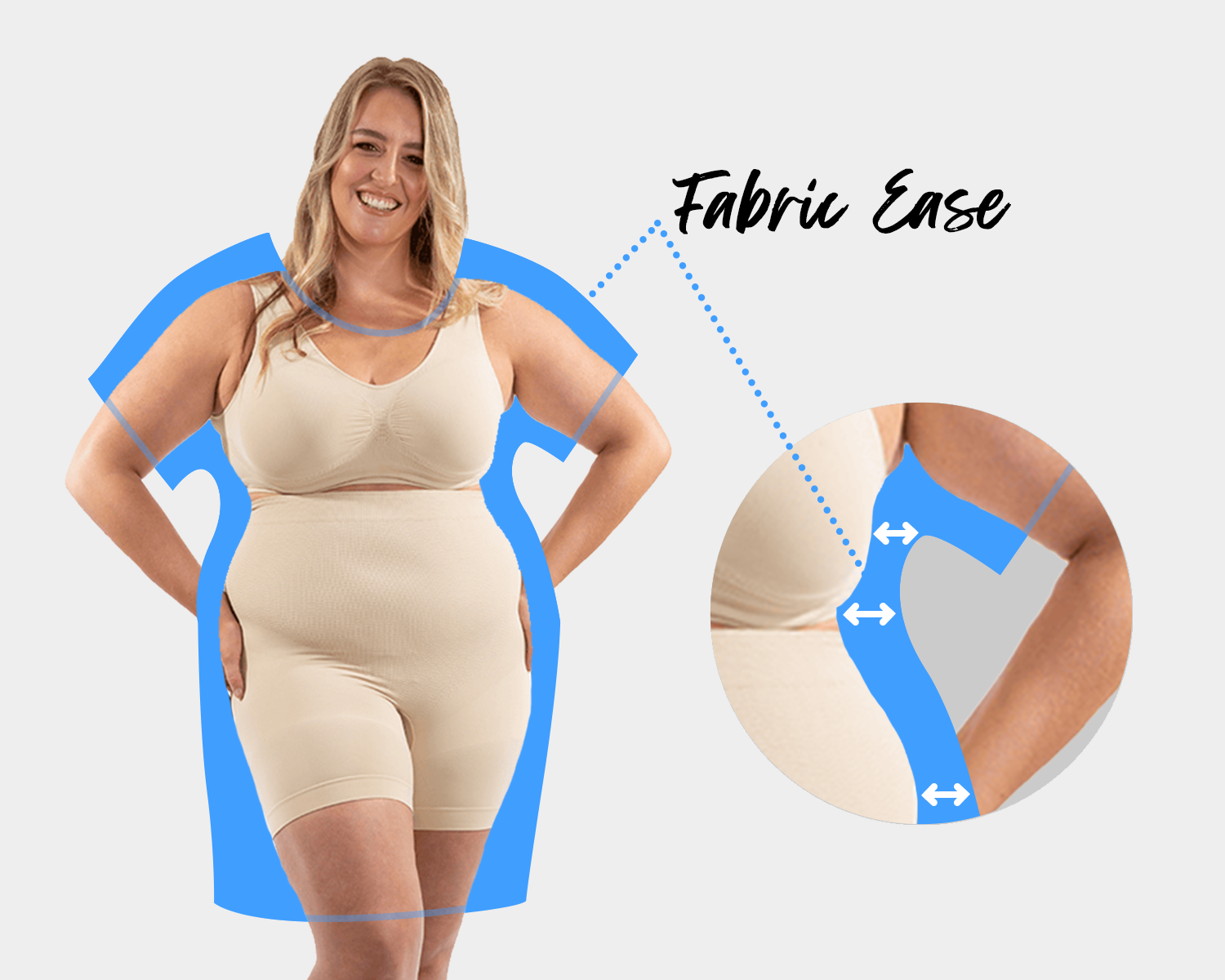 Fabric Ease
The space between your body measurements and the final garment measurements is called Fabric Ease. This space allows you to move, sit and breathe comfortably.
When choosing how much Fabric Ease to allow you'll need to think about how the style is intended to be worn, the fabric it's made from and more importantly how you want to wear the style. Use our suggestions below to help you.
Example: If your Bust measurement is 100cm and you want to wear a style as a relaxed fit then add 15-20cm, so look for a garment bust measurement of

115-120cm

. However, if you intend to wear the style oversized add 25cm or more

, so look for a garment

Bust

 

measurement of 

125cm 

.
Tips for the best Fit
How to compare your body measurements against garment measurements
Close Fit Styles
Shaped Styles
Relaxed Styles
Oversized Styles
Stretch-Waisted
Outerwear Styles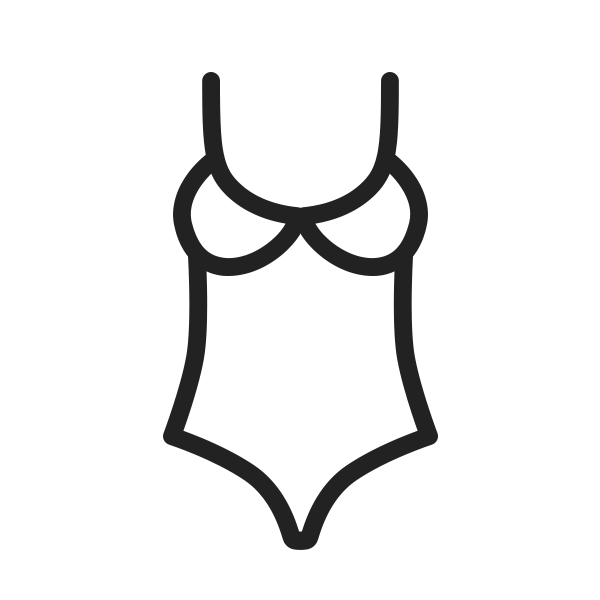 Close Fit Styles
Under pieces, swimwear, shapewear & body contouring styles.
Close Fit styles are normally constructed with stretch fabrics and are designed to be worn hugging the body.
We generally don't measure these styles and recommend using the styles size chart as your fit guide.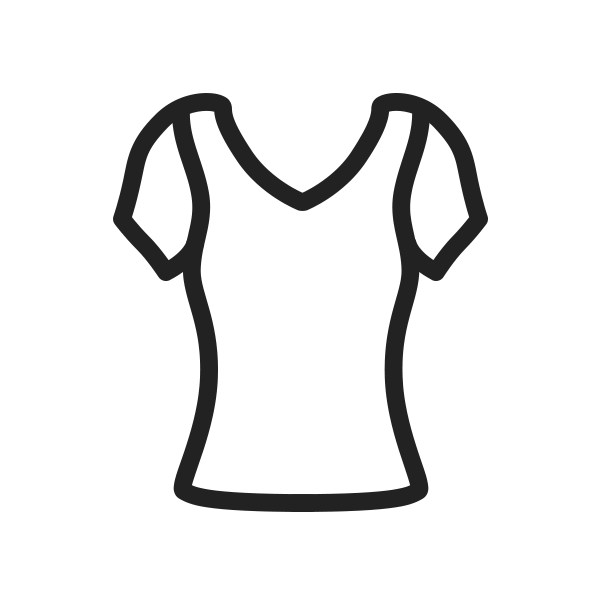 Shaped & Structured Styles
Our shaped and structured styles will normally have more shape around the shoulders and bust.
When selecting Fabric Ease for structured styles we mostly focus on the Bust measurement.
Think about the fabric: Delicates such as silk, chiffon need a bit of extra room. While stretch fabrics are a bit more forgiving.
Garments designed to be a Structured Style can be more difficult to wear as a Relaxed or Oversized fit. The point to consider here depends on how the shoulders are constructed and whether they will drape nicely in a more relaxed size.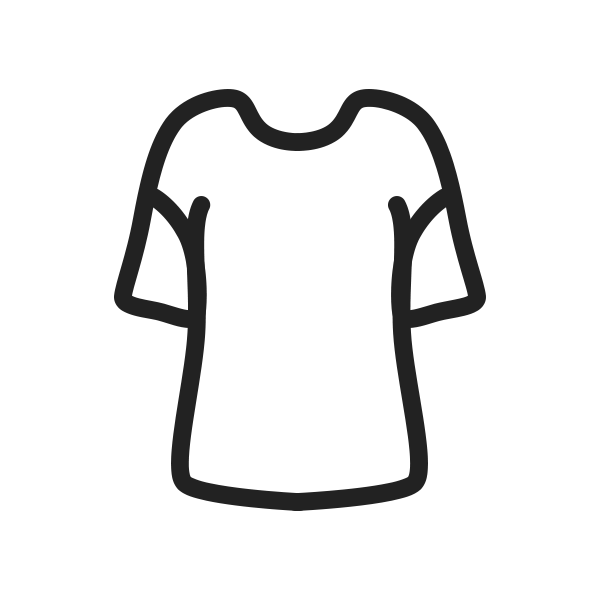 Relaxed Styles
A relaxed, or loose, fit style doesn't mould to the contours of the wearer's body like a structured style does.
When selecting Fabric Ease for Relaxed Styles we mostly focus on the Bust measurement.
Garments designed to be a Relaxed Style are fairly easy to wear Oversized with the extra Fabric Ease and some can be worn as a more Structured Fit with less ease.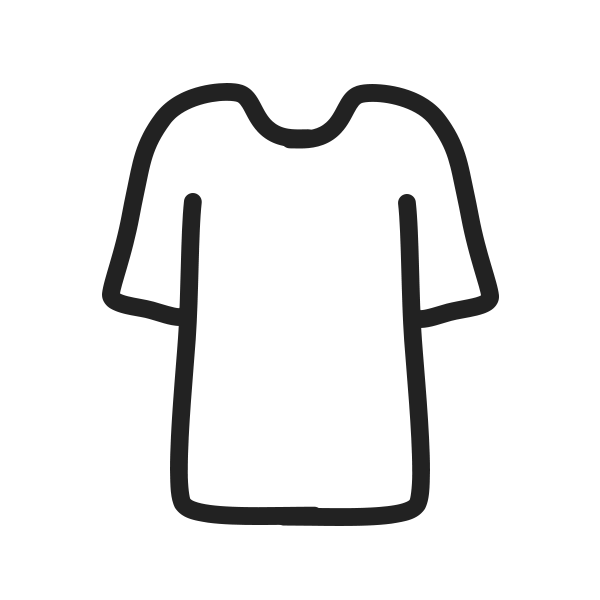 Oversized Styles
The term Oversized is used for the most generous possible fit, one that doesn't have any body definition at all.
When selecting Fabric Ease for oversized styles we mostly focus on the Bust measurement
Garments designed to be worn Oversized are fairly easy to wear as a Relaxed Fit by decreasing the Fabric Ease.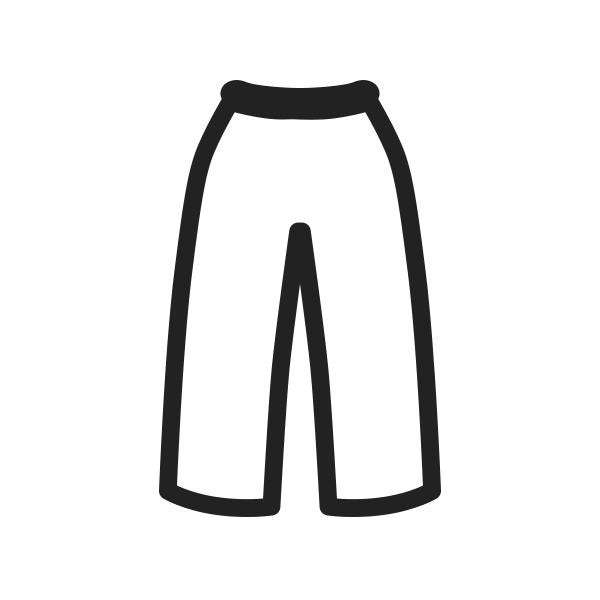 Stretch-waisted Styles
Lower body garments like trousers and skirts with a Stretch Waist.
When selecting Fabric Ease for Stretch-Waisted styles we focus on the Waist measurement.
We measure these styles unstretched and stretched. So the Waist measurement of the style should be similar or lower than your body measurement.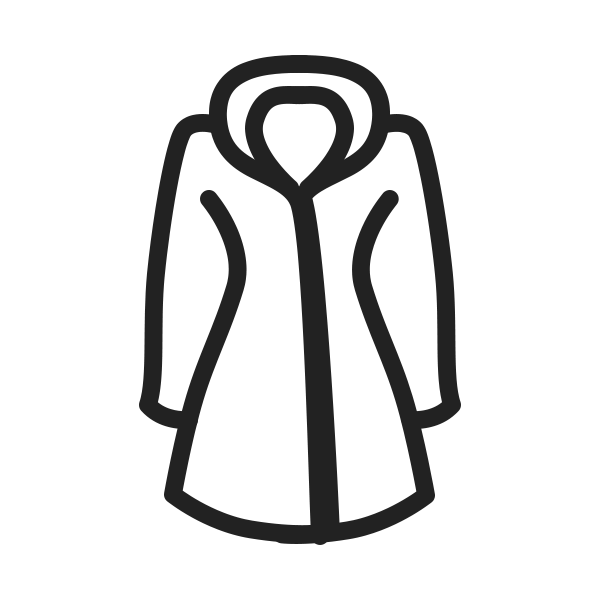 Outerwear Styles
Coats, jackets and cardigans.
When selecting Fabric Ease for Oterwear Styles we generally focus on the Bust measurement and fit around the shoulders.
The Fabric Ease required depends on what garments you intend to layer underneath.
Use your own garments for measurements
If you already have a garment that fits you well, you can simply use that to compare with our garment measurements.
A few tips to help when measuring your existing garments:
If you have any questions, please contact any of our in-store team to discuss sizing.
Their experience with a multitude of labels, styles, and fabrics on all different body shapes is invaluable when it comes to selecting your size!
There are no products in the cart!